Summer Camp for K12
Our trainings are designed to train the students from class 6th to 12th.
Learn & Grow
Maximize your summers with ICT Trainings
and acquire new future-ready skills.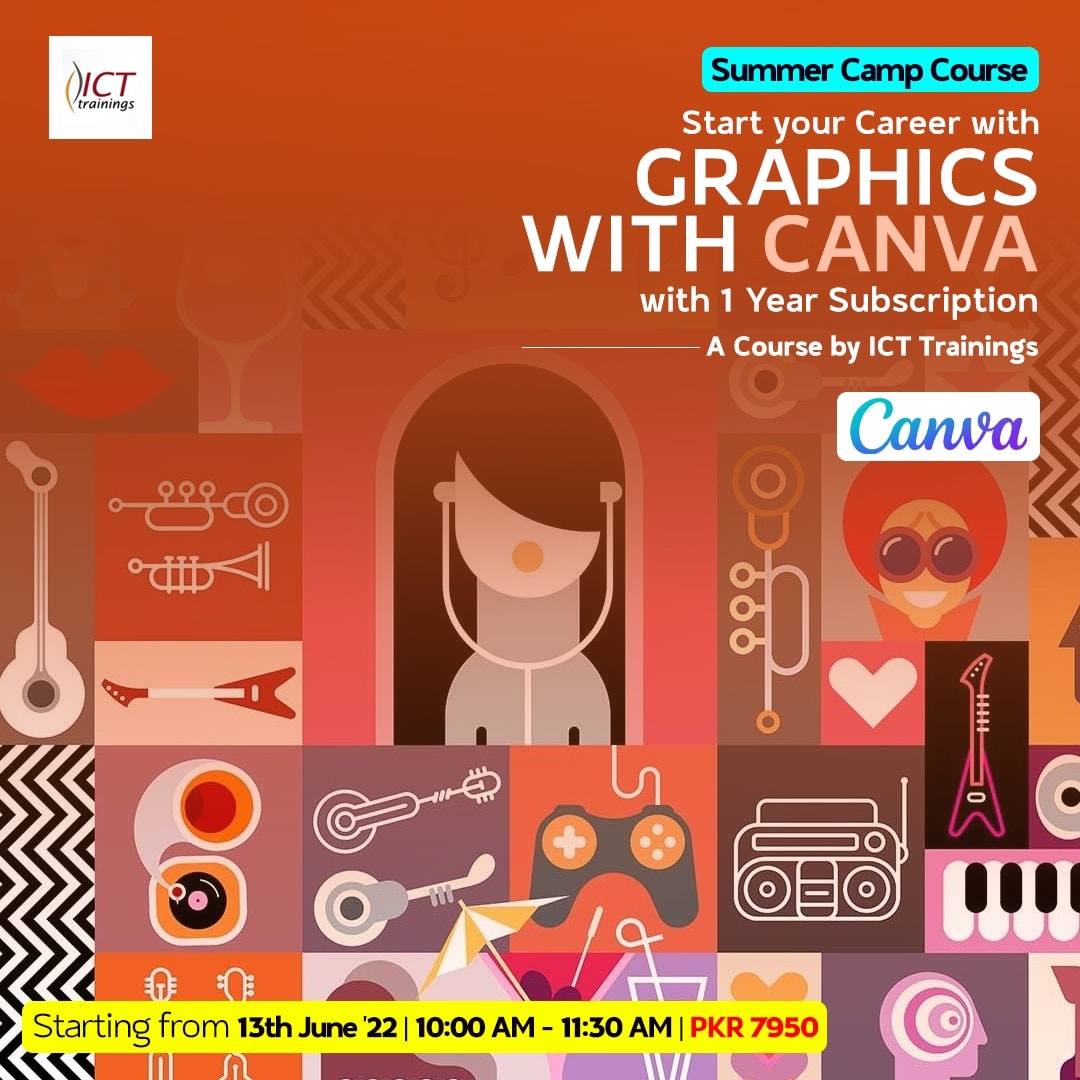 Graphic with Canva
Graphic design is a vital skill that lets you visualize and convey great ideas in a crisp format. Master the art of visual design by learning how to unite typography, imagery, color and layouts for something truly spectacular.

The art of graphic design is not tool dependent rather it is only accelerated with new tools. Over the past decade, Canva has truly become a great value add for visual artists.

Implementing key concepts of visual design by utilizing Canva, our training is focused towards helping everyone understand graphics and how they can be used to convey messages on different social media and digital platforms.
Book Now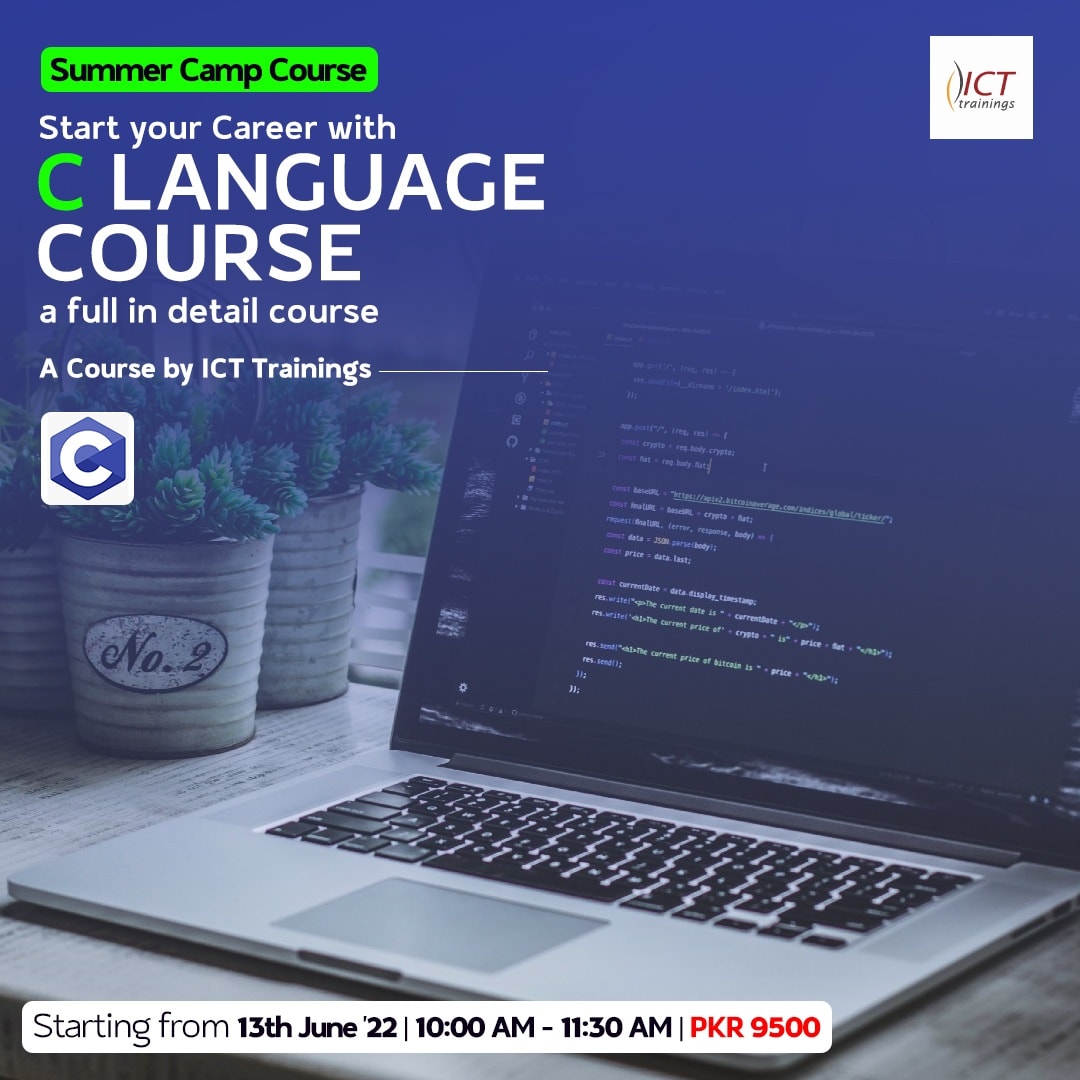 C Programming
Are you looking to get involved in a truly exhilarating learning experience during the ongoing summer break? You are at the perfect place!

ICT Trainings has meticulously crafted its C Programming courses for all who are looking to pick up a new skill over the summer break.

With the programming industry always expanding and creating more opportunities for people to join, this is the perfect time to start.

Our tailor-made programs have limited seats, so join now!
Book Now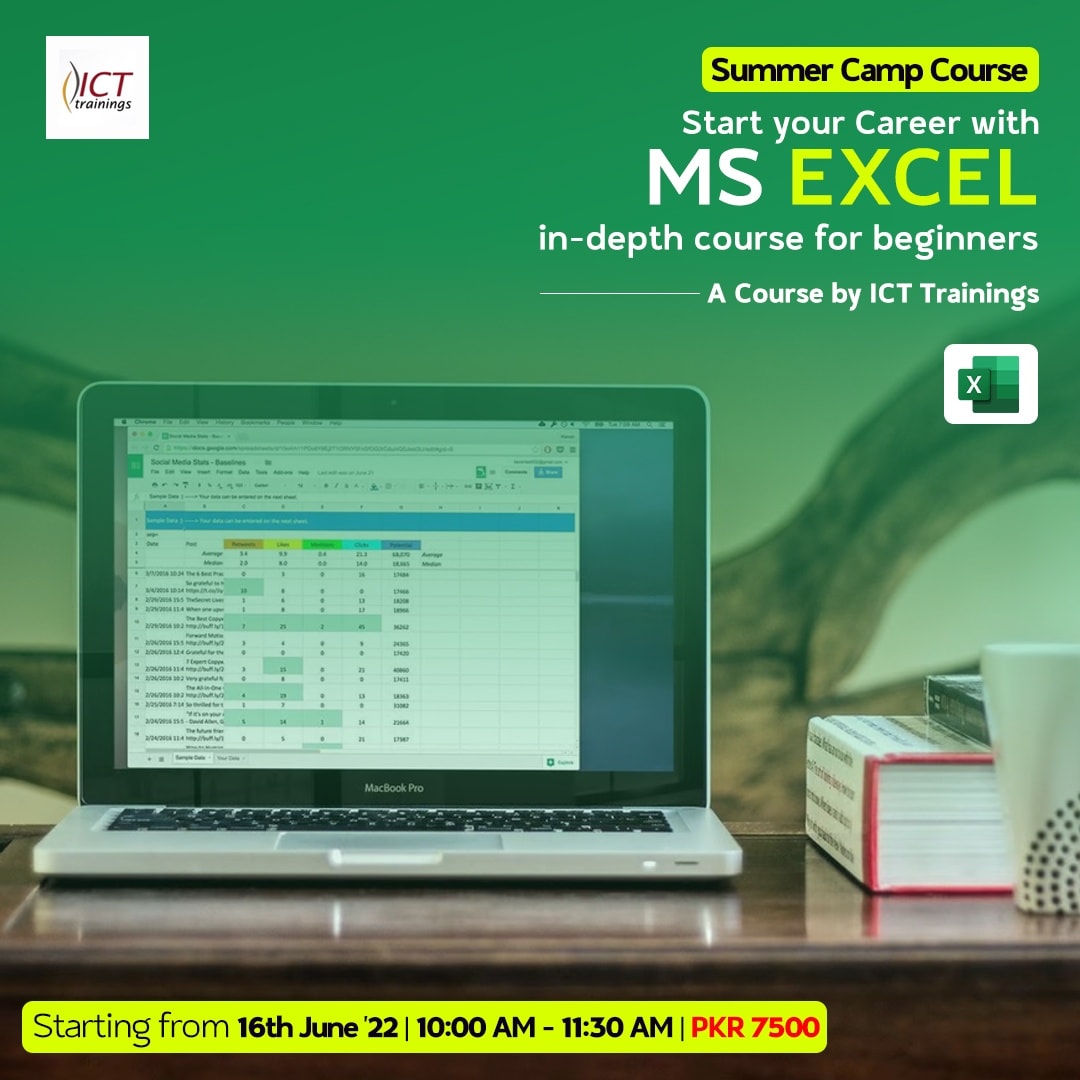 Ms Excel
Enroll yourself in ICT Training's renowned Microsoft Excel course and learn the art of formulas and data management.

Designed towards engaging our students with the fundamental skill of Excel and spreadsheets, this course is a great opportunity to enhance your skill base over the summers.

Open for all but with limited seats, get in touch with our team to get yourself enrolled!
Book Now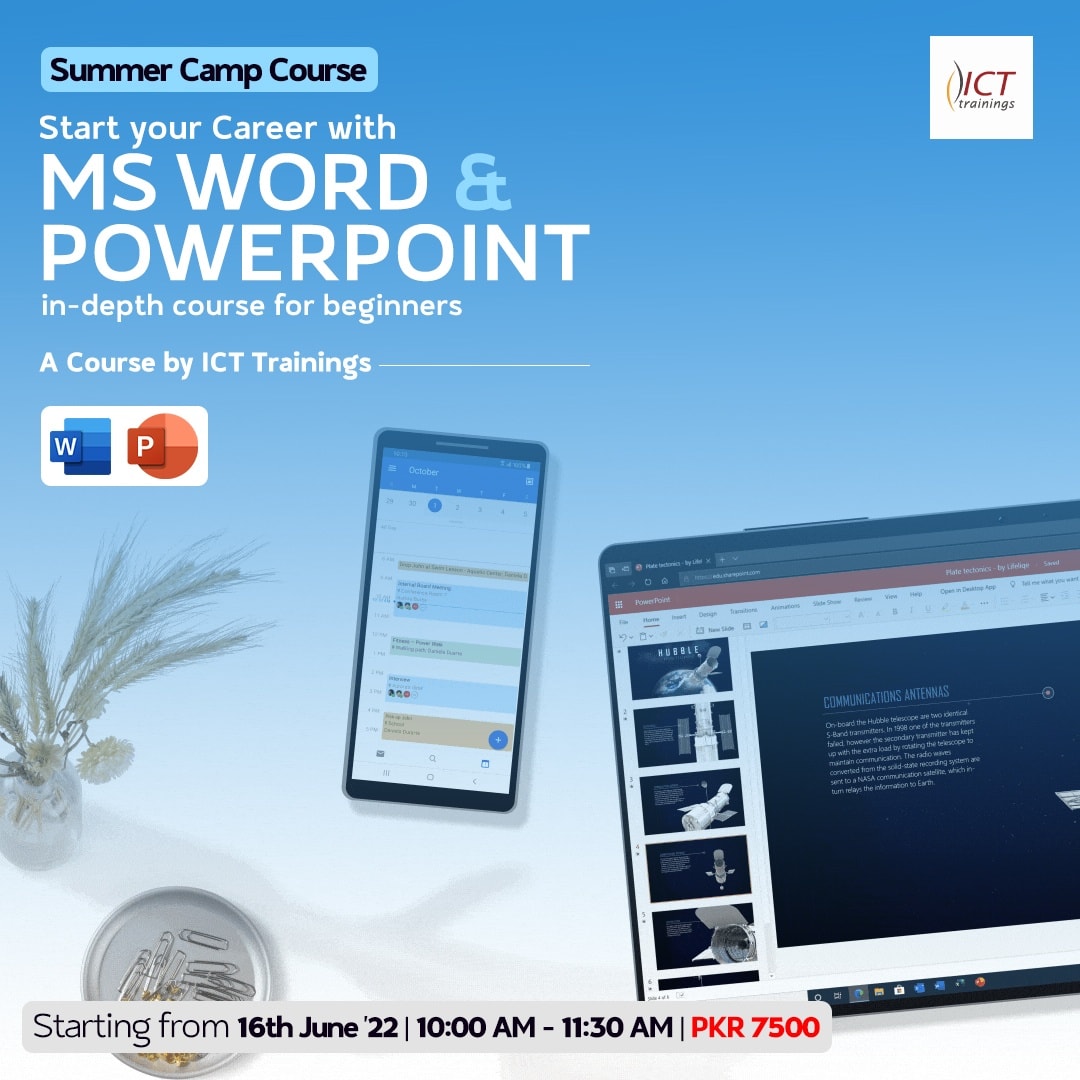 Ms Word & PowerPoint
Start your digital skill building experience with our foundational MS Word and Powerpoint training.

Learn proper knowledge of how to operate, draft and publish professional documents and slide presentations by utilizing both Word and Powerpoint.

ICT Trainings is offering this training program for the summers so everyone can make the most of their vacations. With limited seats, enroll yourself now!
Book Now